Fashion accessories, for gentlemen, have never been a matter of "What to wear today?". It originally revolved around the question "Who are you?" More than just beauty.

The renovation of men's jewelry is always a difficult problem for the world's designers. With each piece of jewelry like a ring, it's the personality, style, temperament, and deep look that make them pay attention. Men's accessories, after all, are only a part of revealing the inner man of experienced men. They make a man more beautiful, without the man still maintaining his natural attractiveness. One of them is men's rings.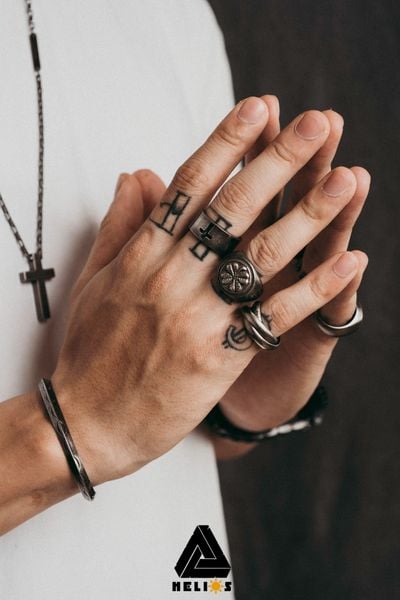 Things like "fashion" and "class" should not be used as a basis for a man's temperament, especially men's jewelry accessories. If to show off, people usually only show off 3 things, one is money, two is taste, three is ridiculous. If you're not smart, you'll be ridiculous.

Men's rings are still a rustic style, with a strong temperament, not a material one. It is simple but not monotonous, neat but not ostentatious, can decorate a lot, but it seems to have only one's own style.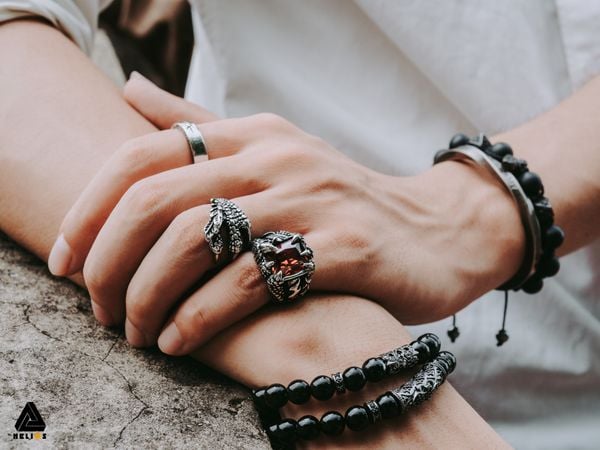 The important thing is the atmosphere, not the material.

Referring to men's rings, the first advantage I can think of is that they are very beautiful and luxurious. Rings made of high-quality materials such as platinum (white gold) or precious stones are very durable, and they can become a hereditary piece of jewelry. The biggest downside of high-end rings can only be that they are very expensive and require you to take good care of them. One of the most important elements of a men's ring is to reveal the bright spot that concentrates all the most masculine qualities they are proud of.

Looking at the ring, one can guess how knowledgeable its owner is about the sophisticated fashion taste of its owner. You can guess how successful a person is, where is his status, is a luxurious, powerful gentleman or simply a man who knows how to use a small piece of jewelry to increase his jewelry. own strength. A ring that is well combined with the wearer's outfit, the connoisseur will nod to appreciate your playfulness. Obviously, the ring has contributed to showing your masculinity and class.

If you have never had the intention of choosing to buy a ring for yourself, perhaps you have never heard of the magical magic that can attract the eyes of girls from just a small ring. It is difficult for words to fully describe the attractiveness of men when they wear rings on their hands. A magical, magical, seductive and enchanting beauty that makes women unable to take their eyes off.