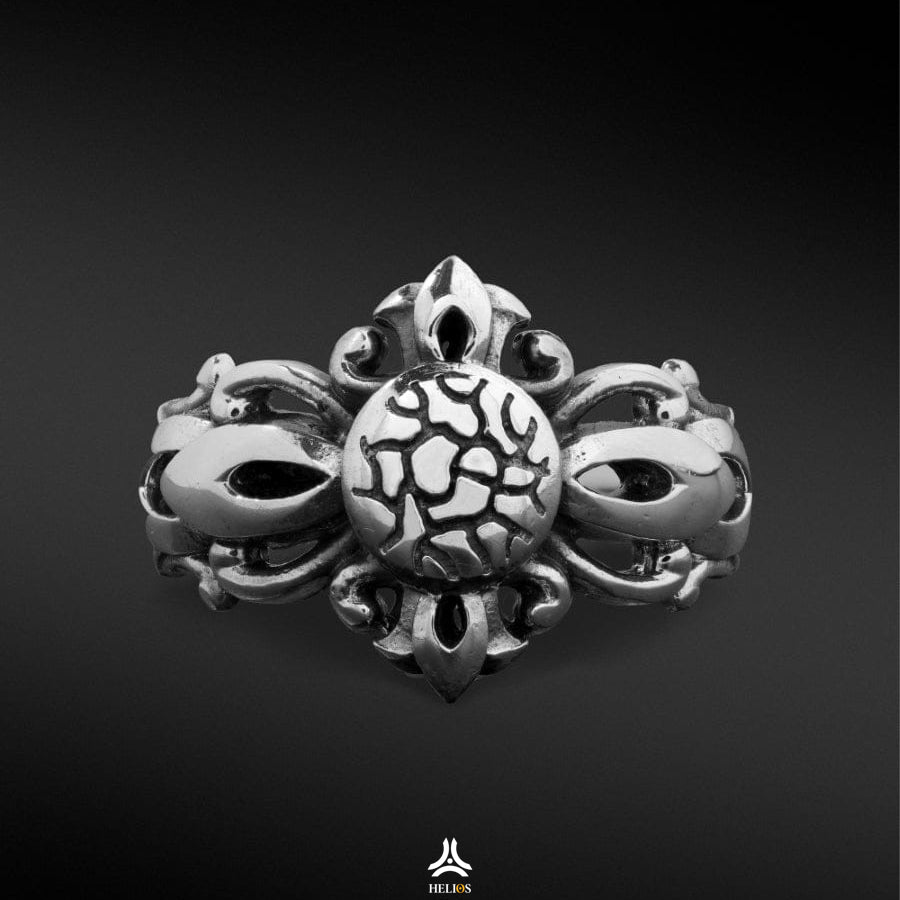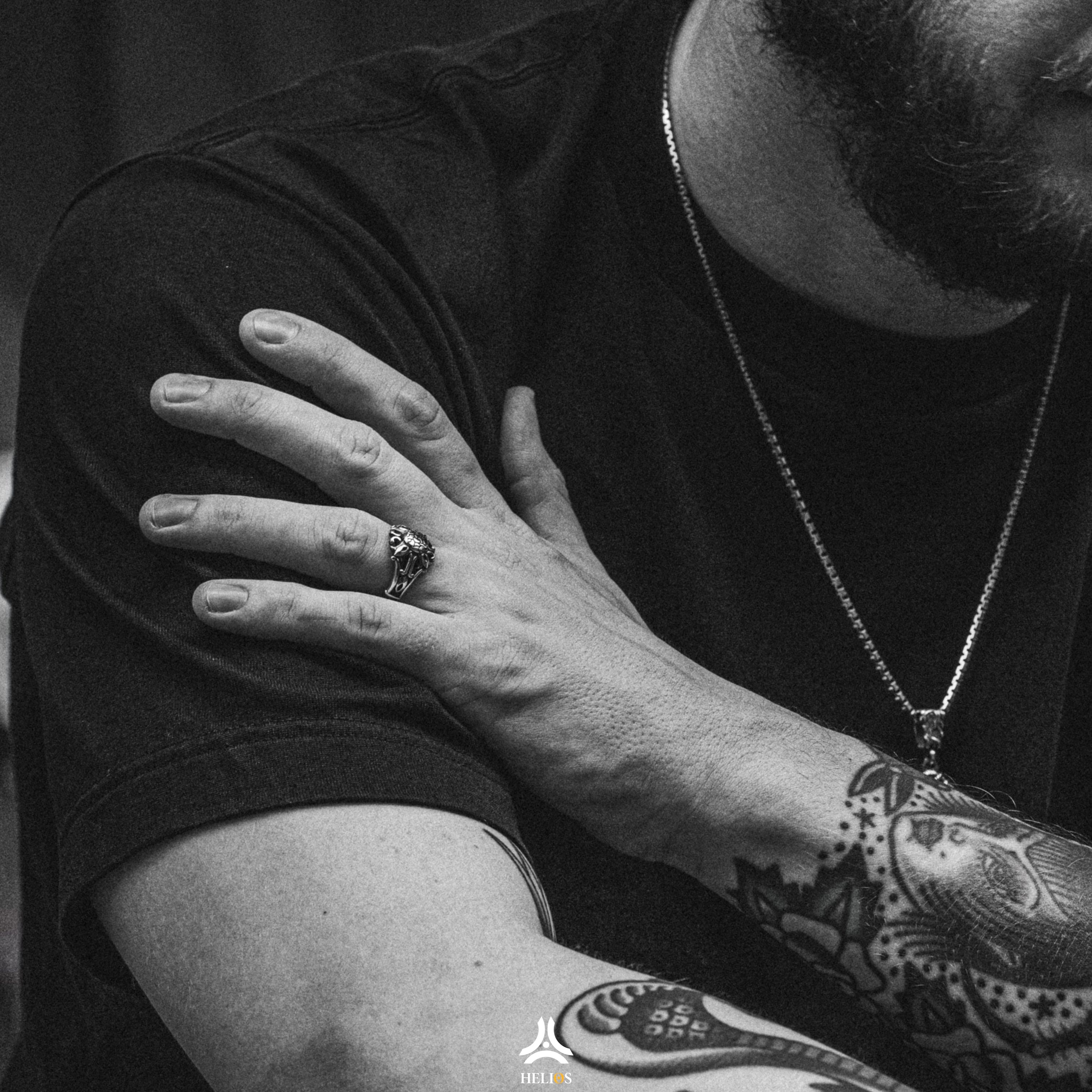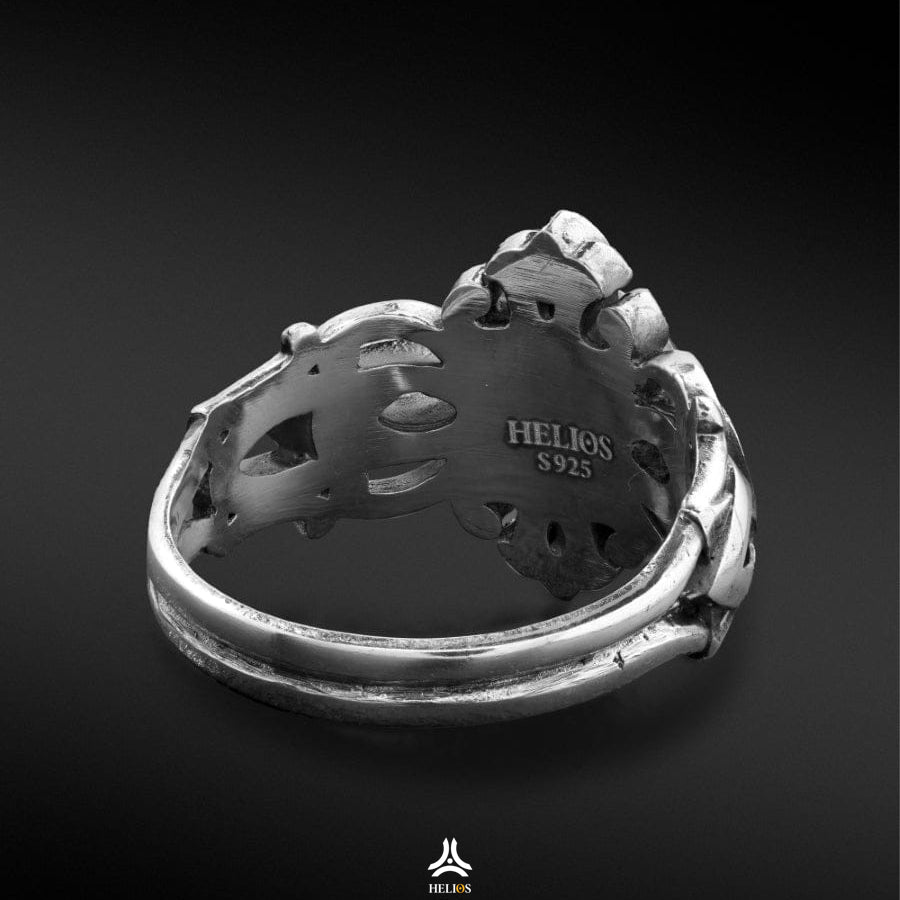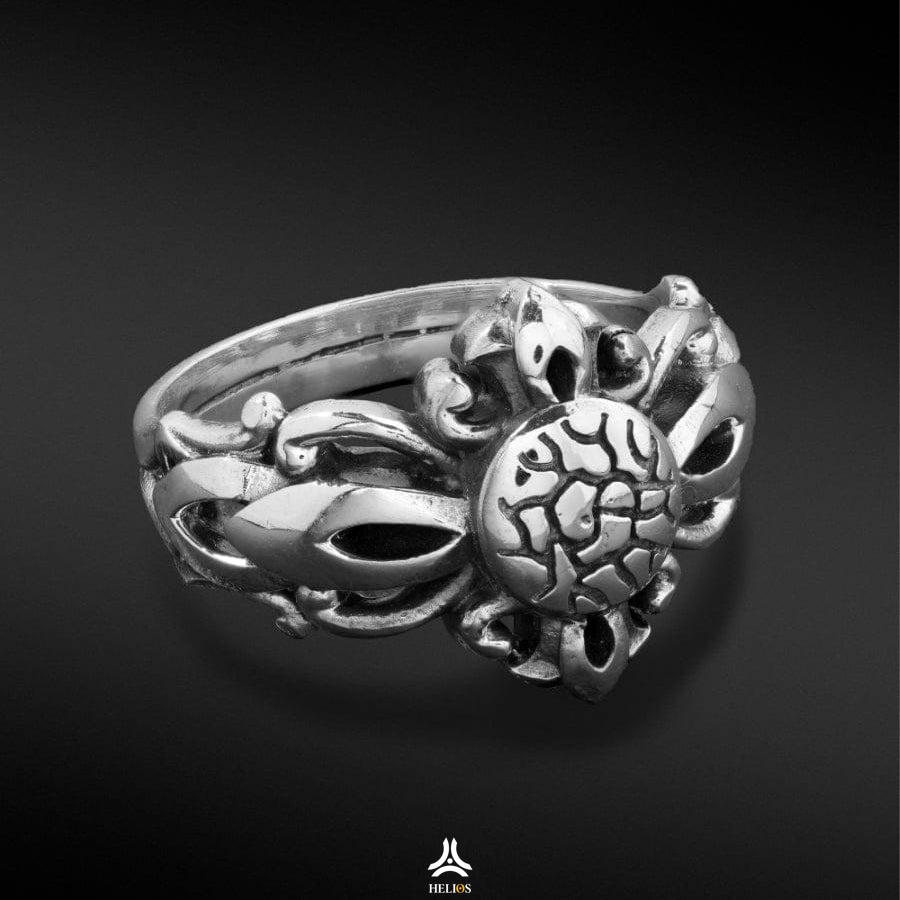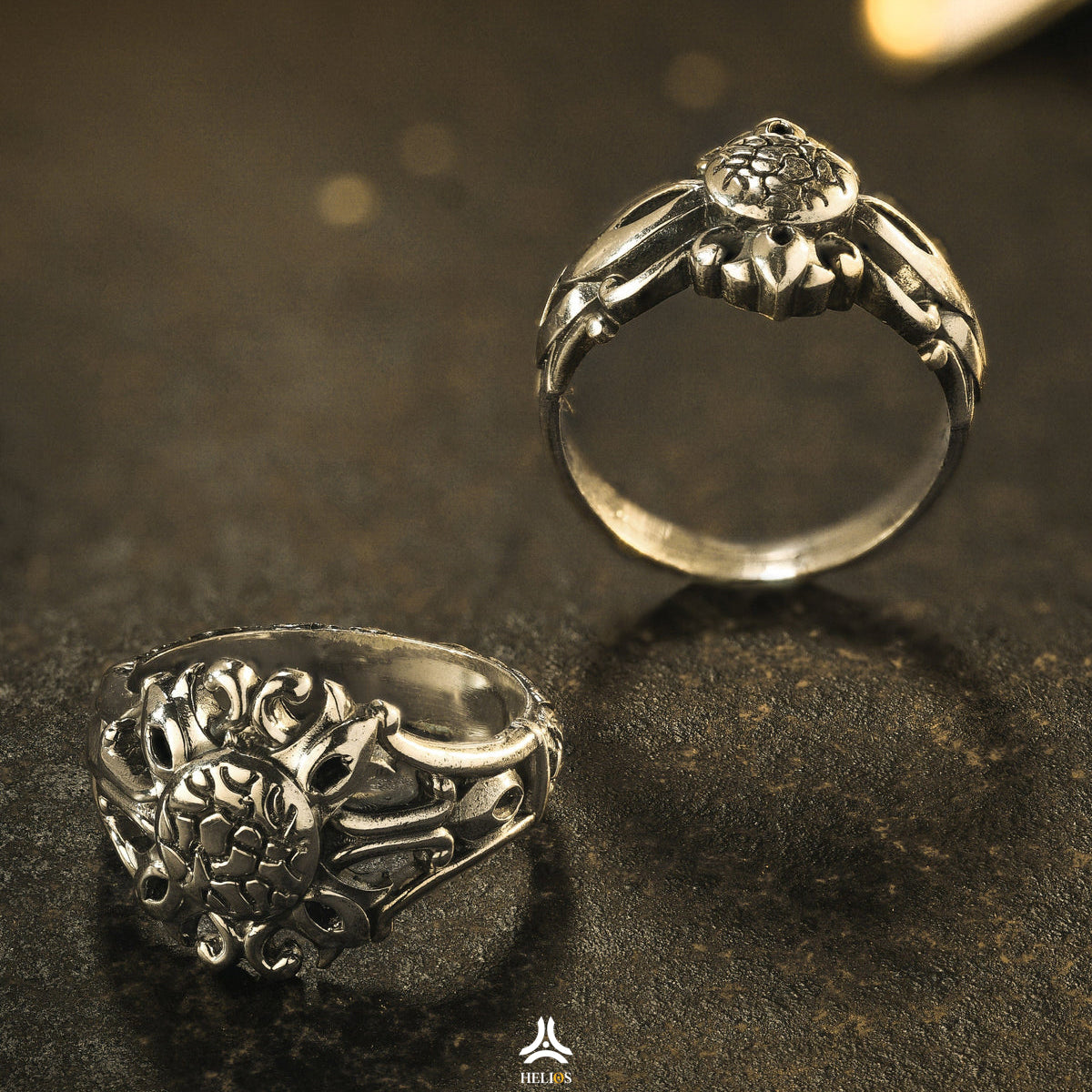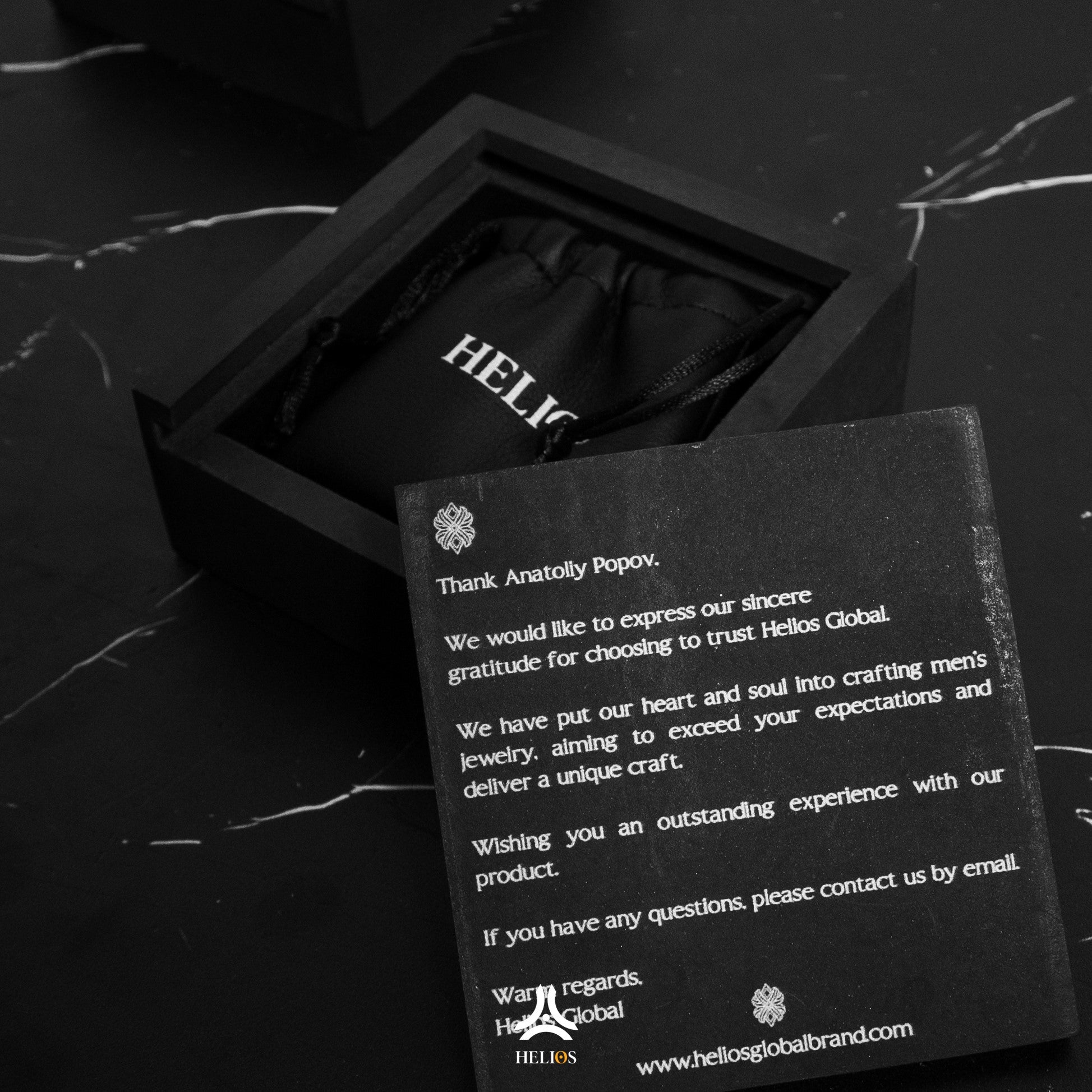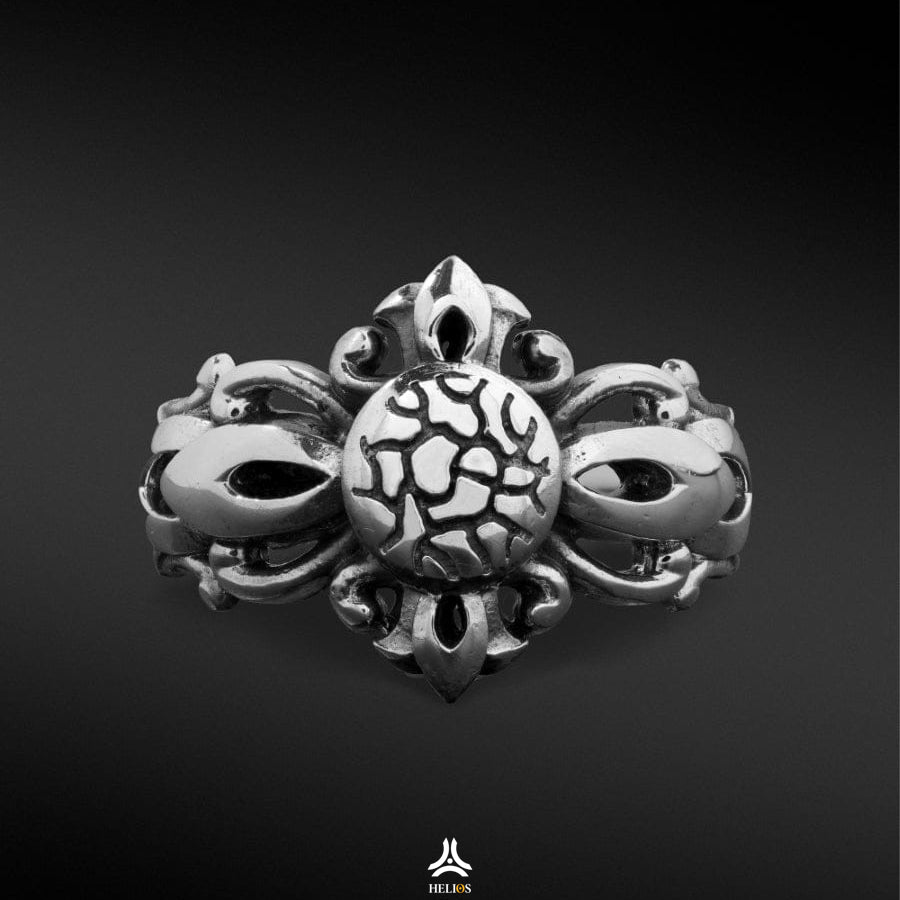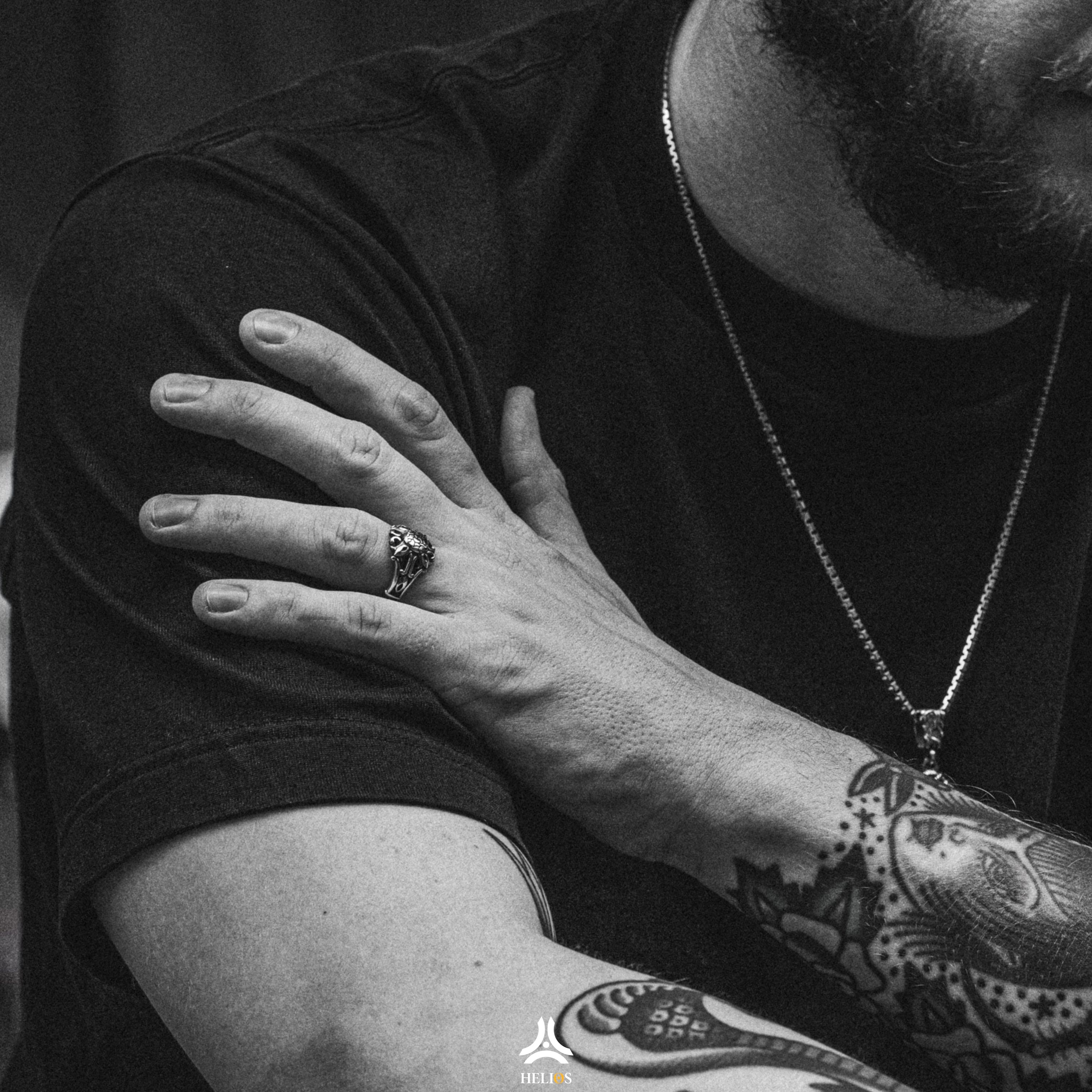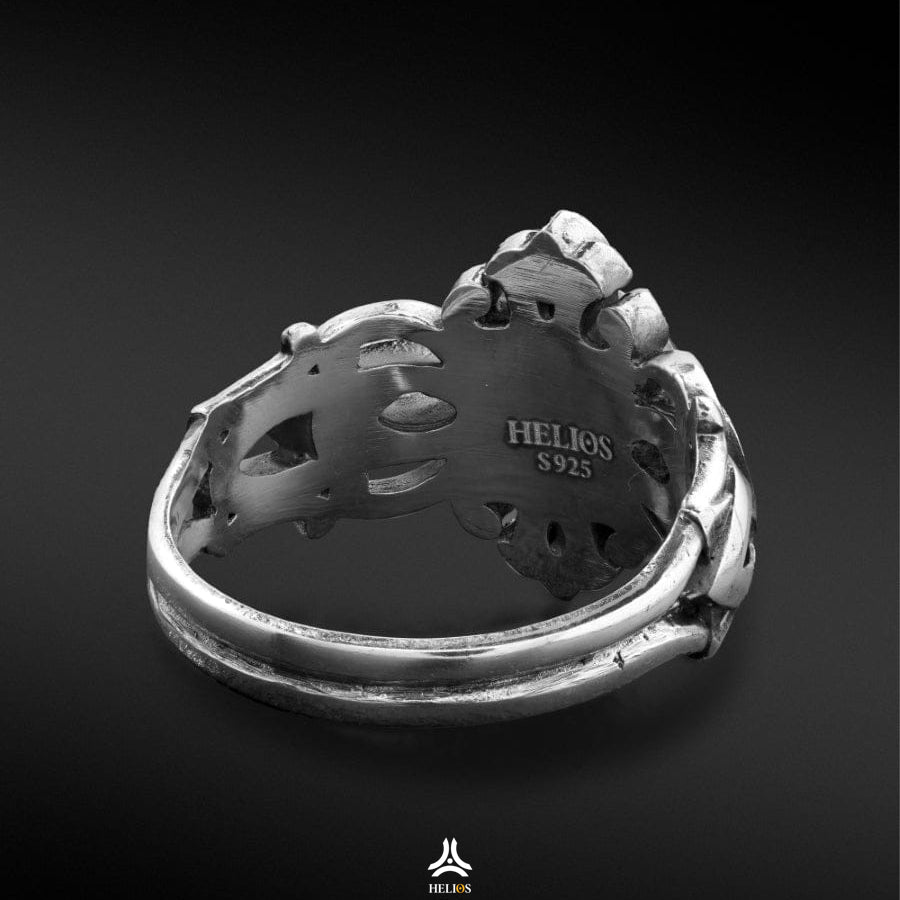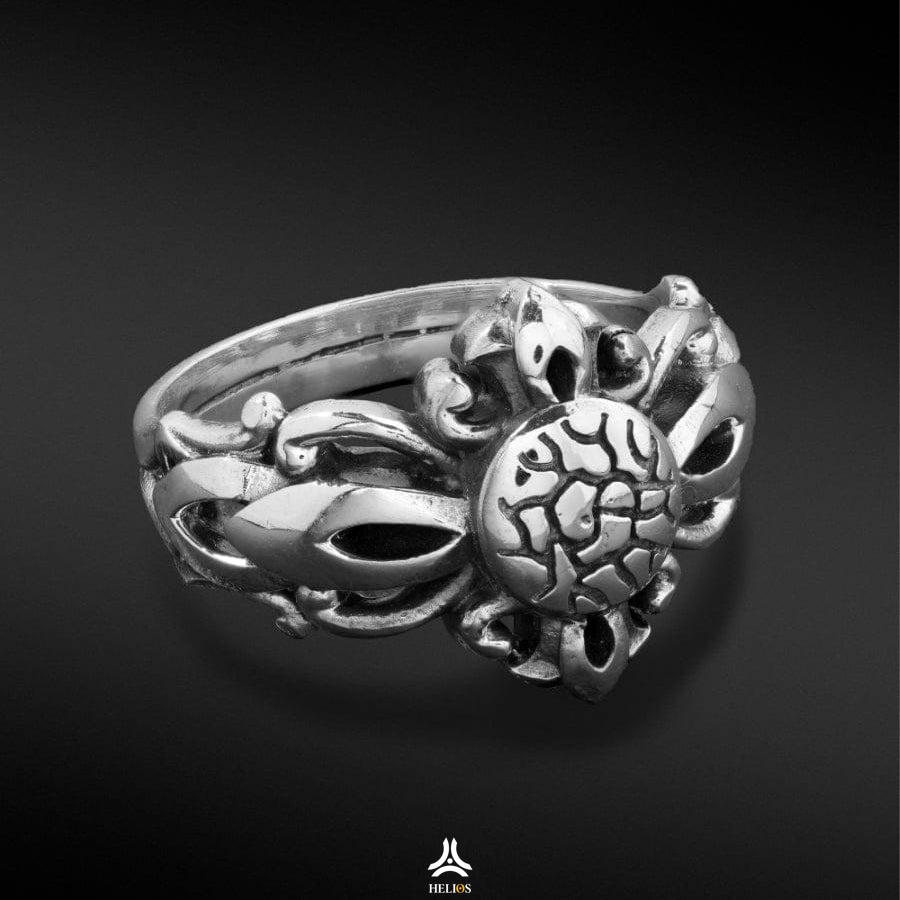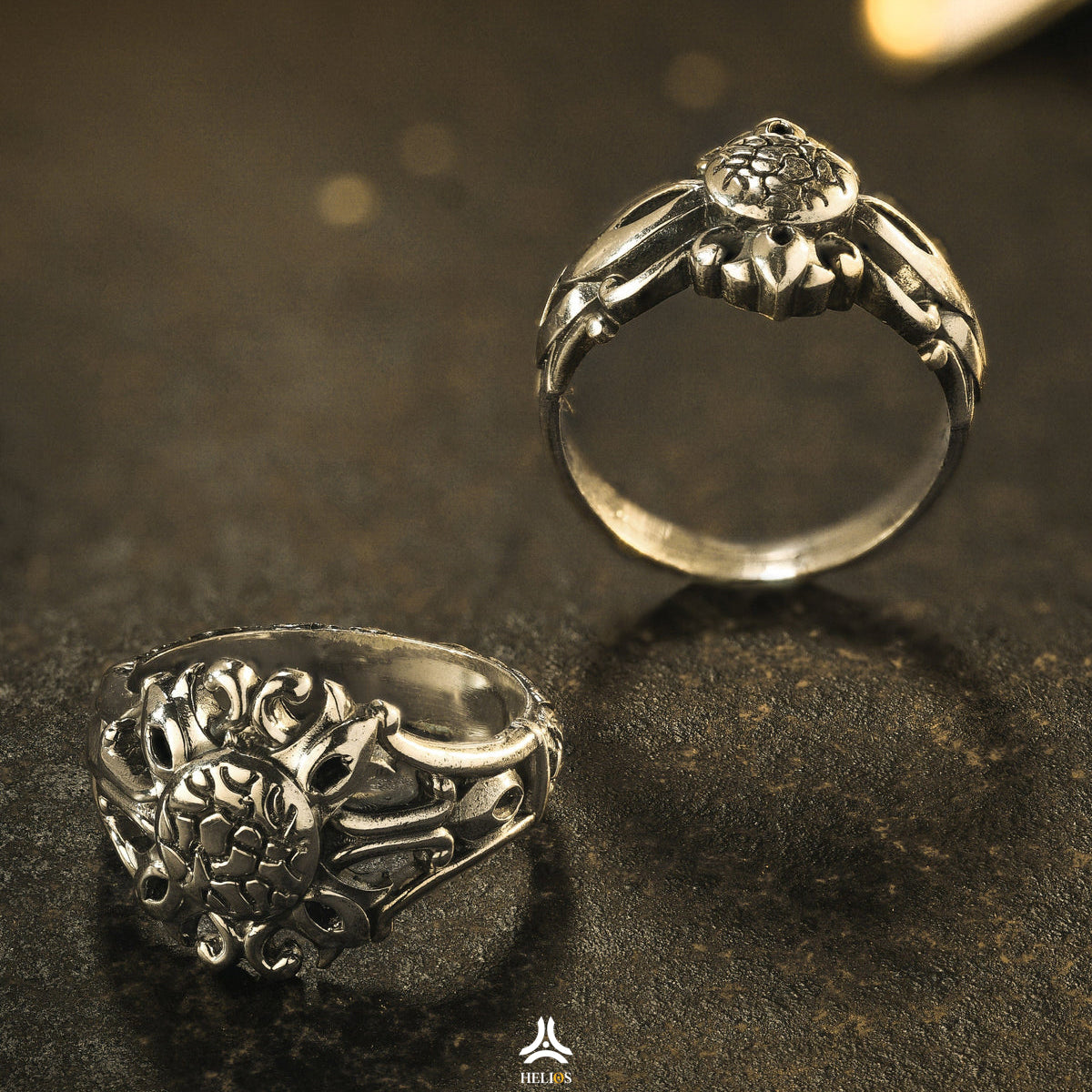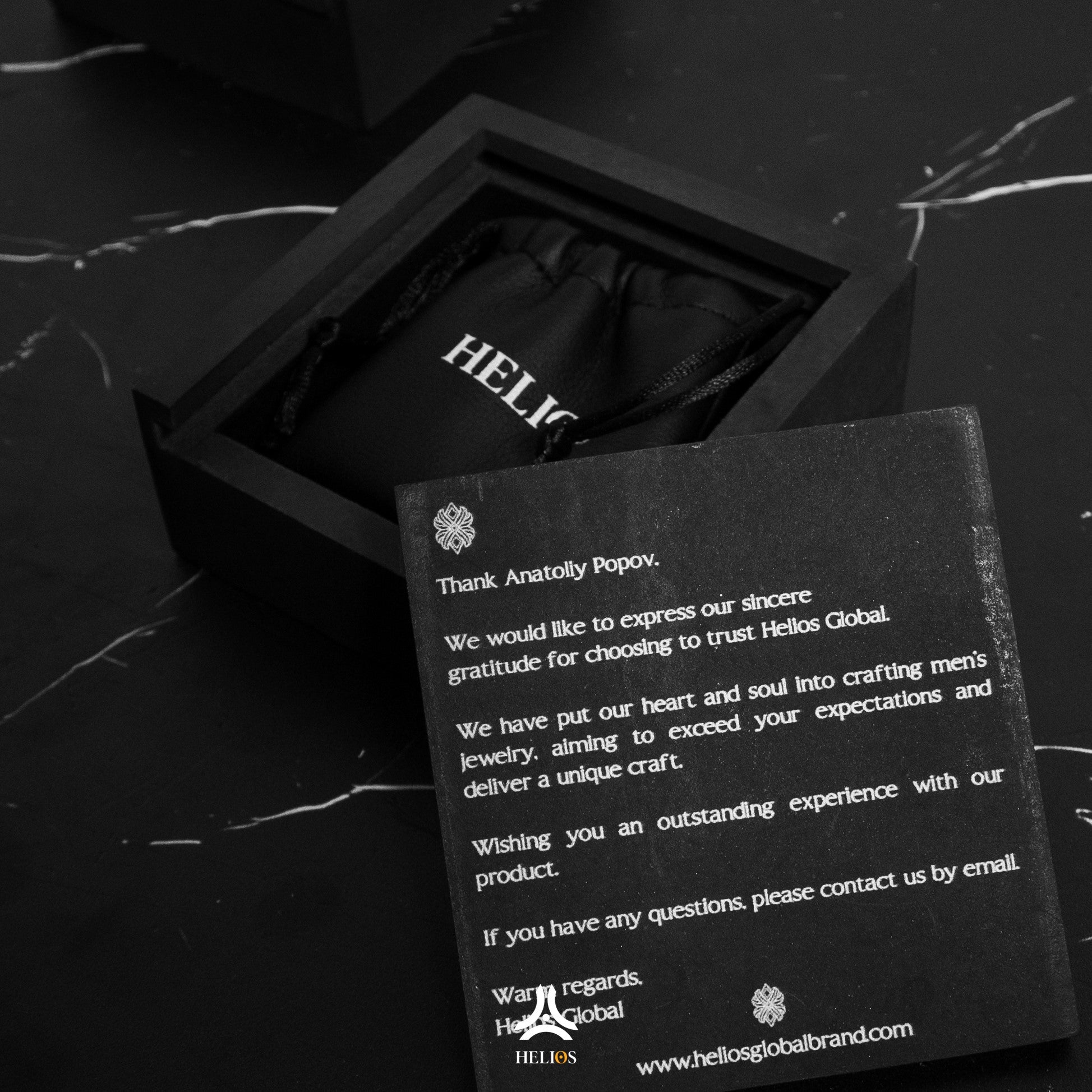 Clytze Eternal Ring Helios
Get a free Silverware Cleaning Kit when you buy any silver product.
Add the Silverware Cleaning Kit and any silver product to your cart and enter the discount code HELIOSGIFT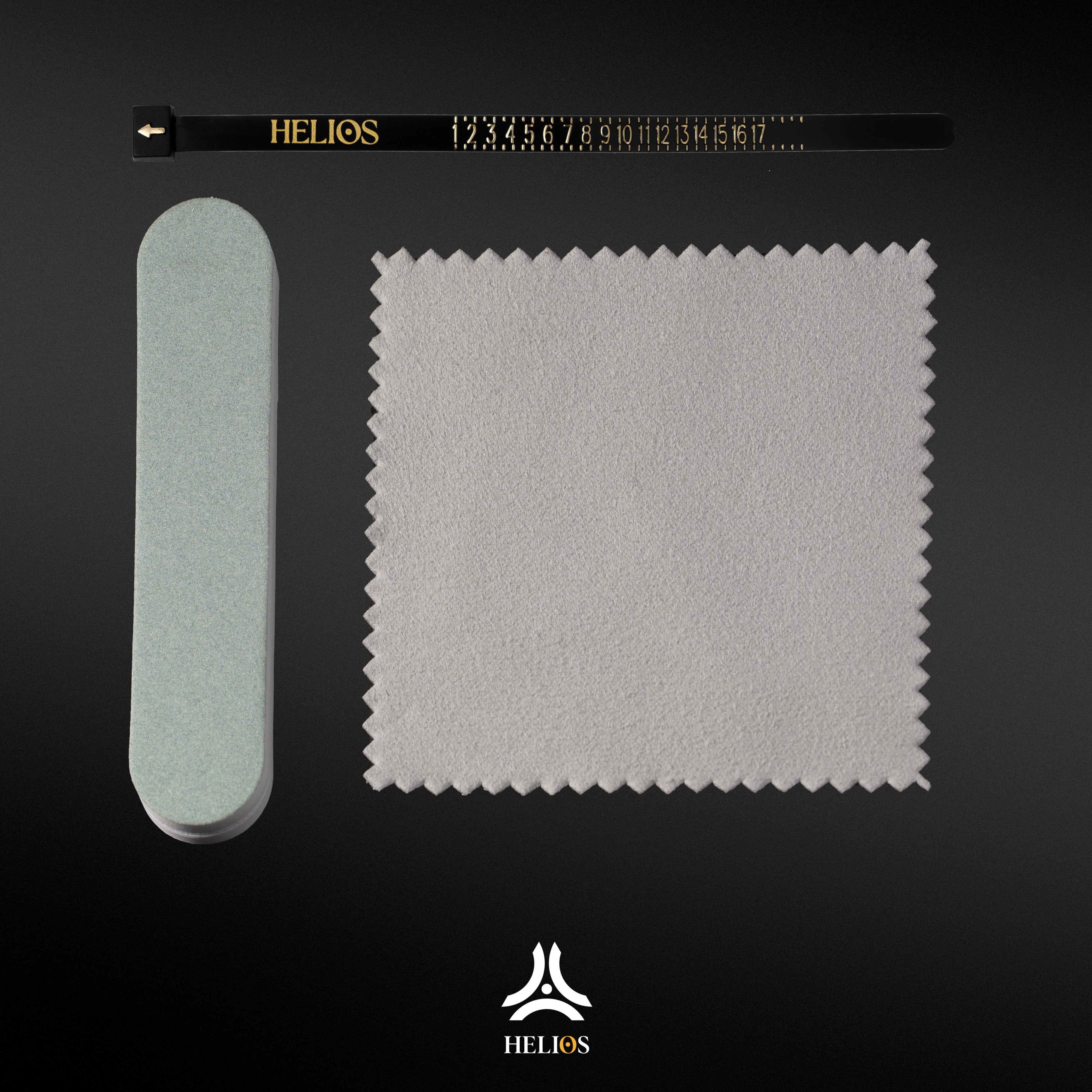 If in nature, the pistil is a collection of perfect spirals. Then, with a bold spirit, we replaced it with cracks, bringing the wild and dusty vibe to the ring face.
The collection carries the message of fidelity in love, like Clytze watching the god Helios, like a flower always facing the blazing sun.
Specific: Ring Face: Length 15mm; thickness 1,4mm
RING SIZING
Cut a thin strip of paper, about 10-12cm long.
Wrap the strip of paper tightly around your desired finger.
Using a pen or pencil, mark the point where the paper overlaps itself.
Lay the strip of paper on a flat surface and use a ruler to measure the distance from the end of the strip to the marking you made, in millimetres. This will give you a measurement of the circumference of your finger.
Using the below chart, convert your measurement into a standard US ring size.
If you are in between two sizes, it is always best to round up rather than down.
  
BRACELET SIZING
All bracelet sizing on our website is listed as a measurement in inches (i.e. Size 8 is 8" long with an inner circumference of 8"). Watch the below video and follow the steps to determine your size.
Wrap a piece of string around your wrist.
Ensure that you have left enough slack that the bracelet can move freely around your wrist.
Pinch the spot where the bracelet overlaps itself between two fingers, and remove the string from your wrist.
Continue to pinch the string in this spot, and lay it on a flat surface. With your other hand, mark this spot on the string using a pen.
In inches, measure from the end of the string to the marking you have made.
Your size is the measurement in inches (i.e. a measurement of 7.5" means you should order a Size 7.5). If you are in between two sizes, it is always best to round up rather than down.
Perfect, just like how it is shown on the site.
Great item
The quality is pretty good and it was just like expected
The ring is beautiful and a really good quality
Will buy more rings here in the future!