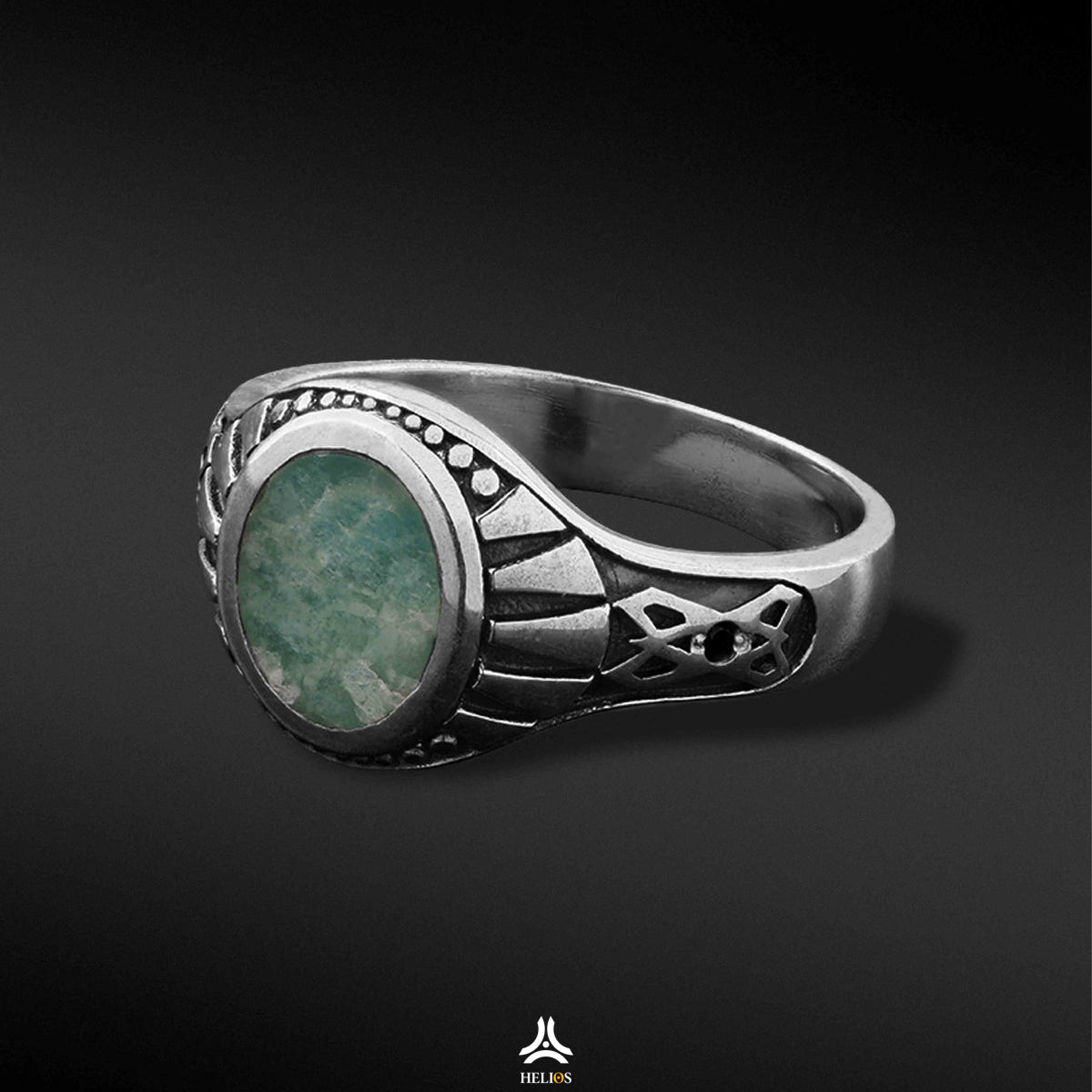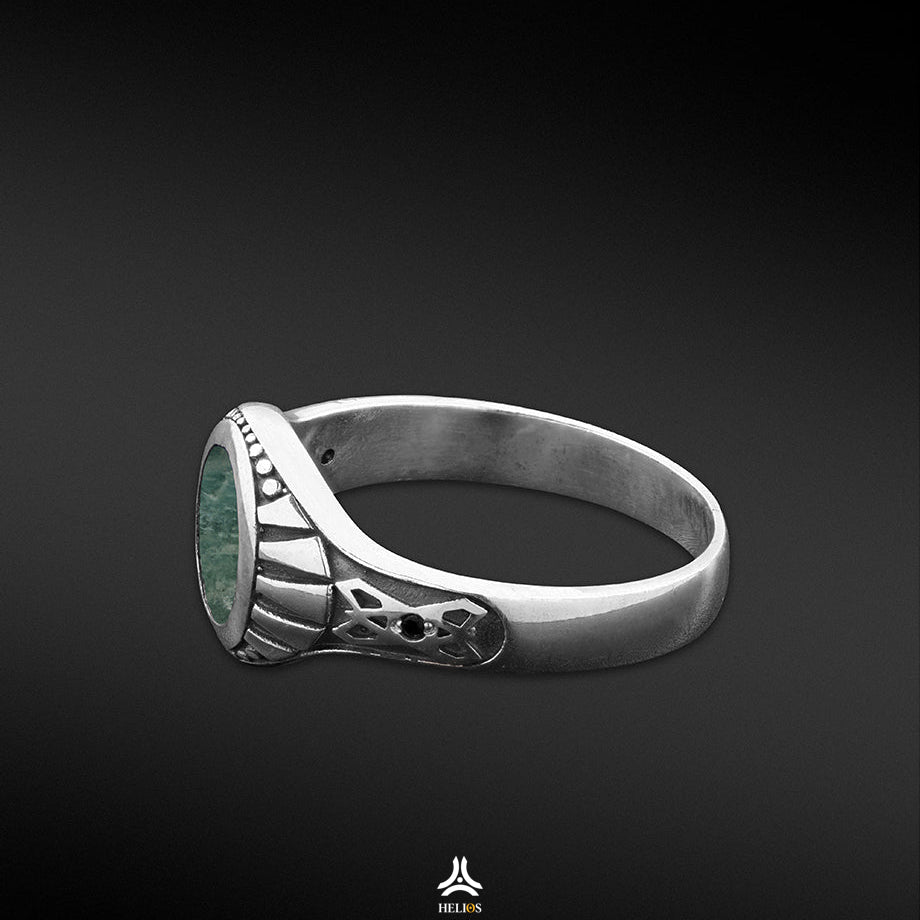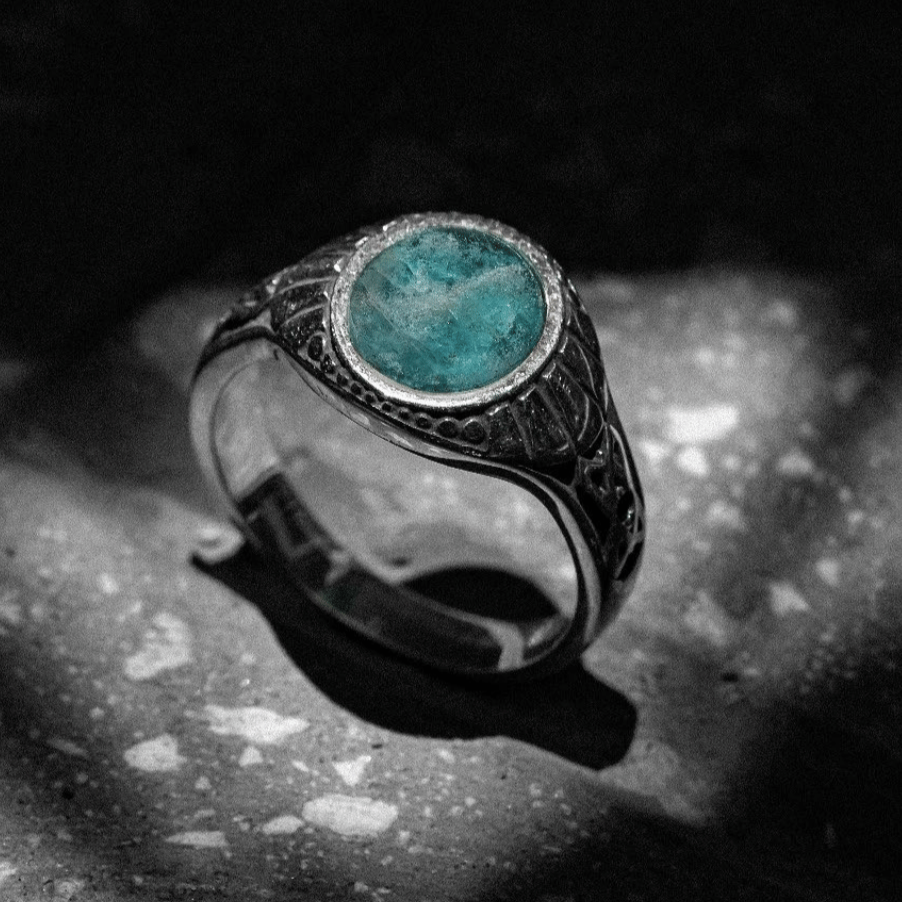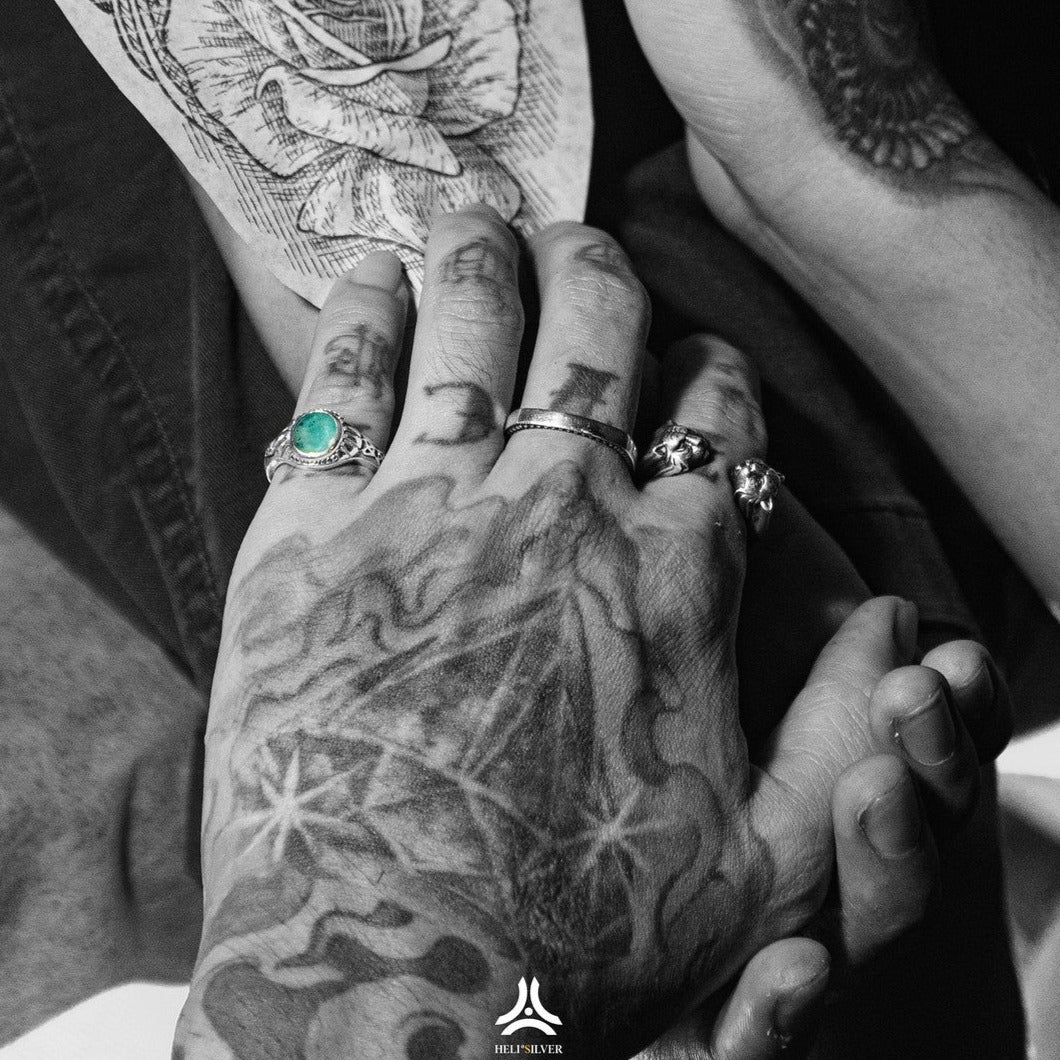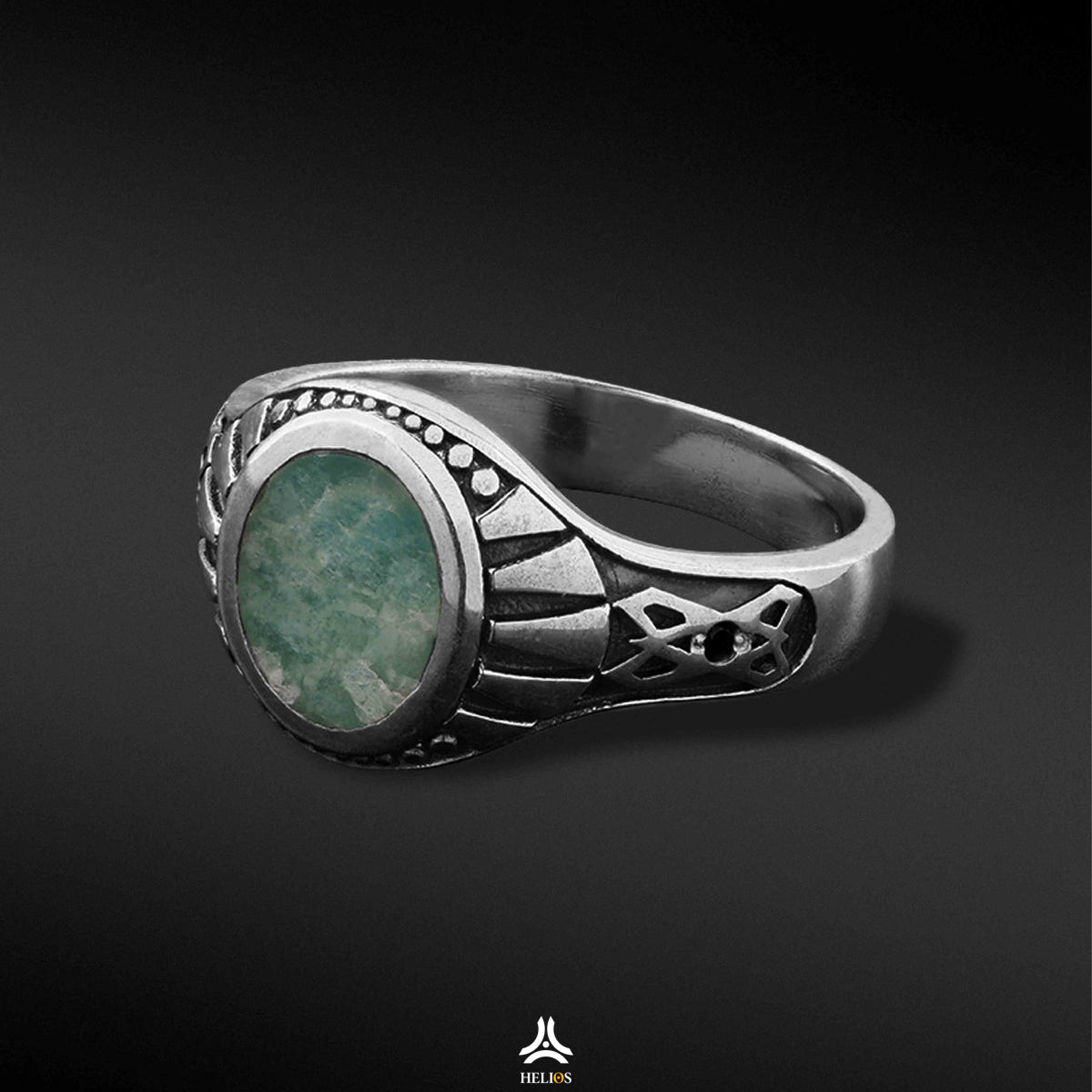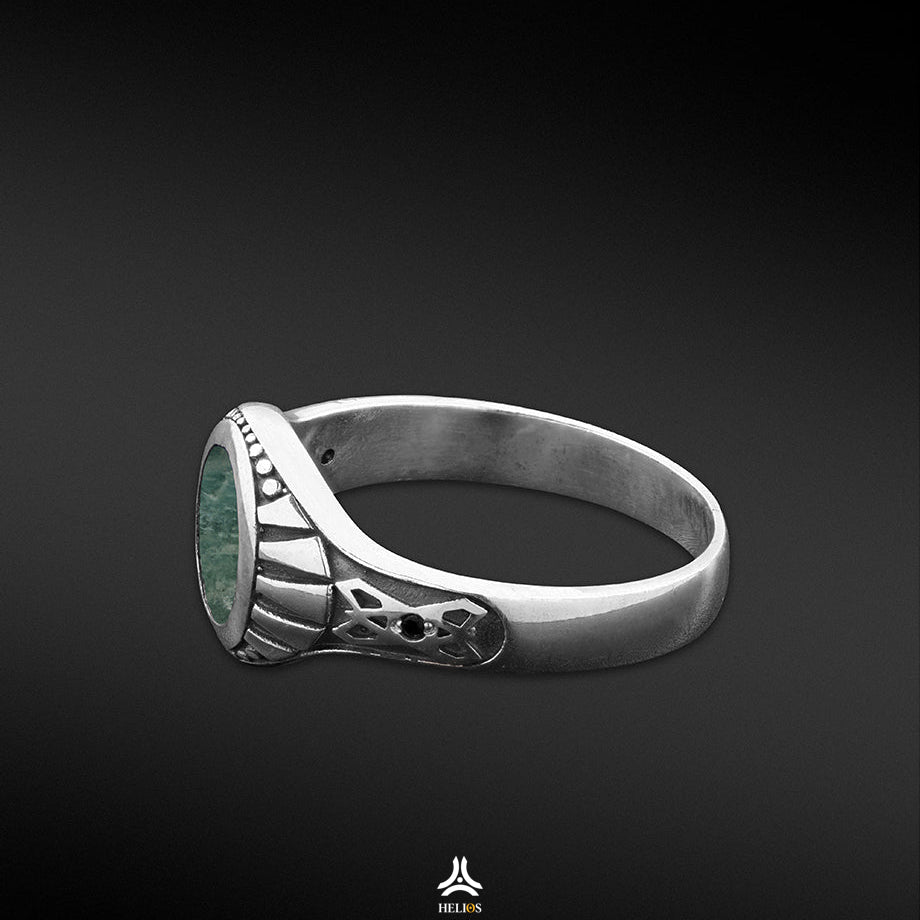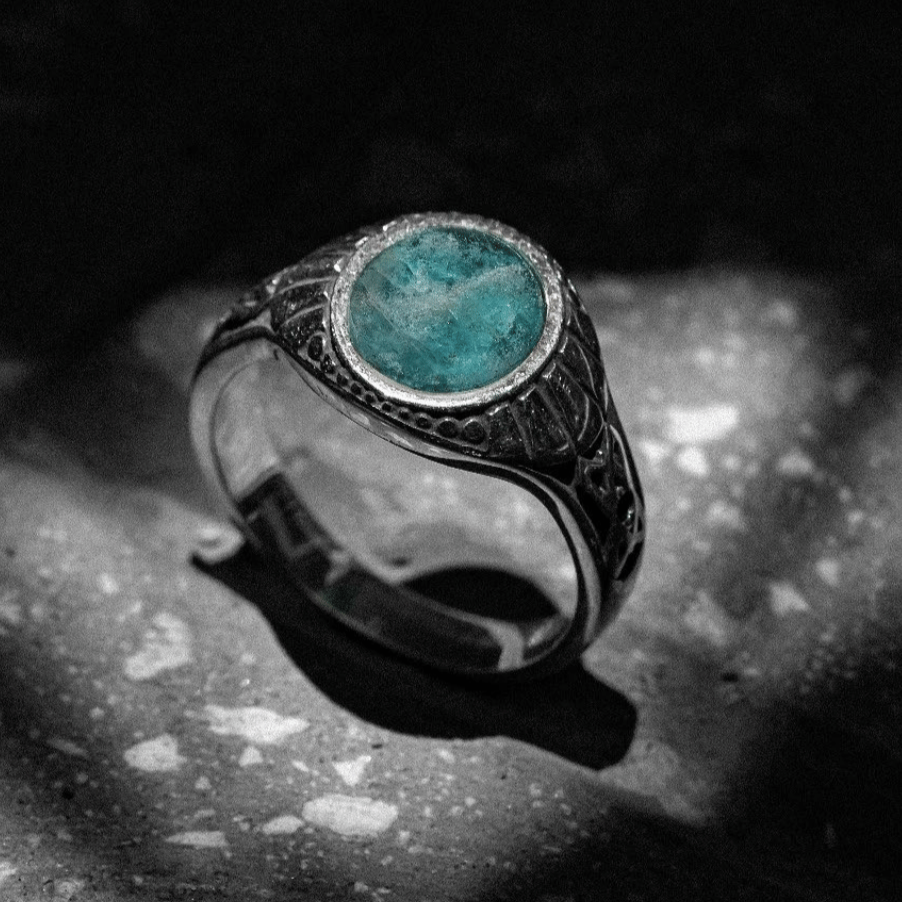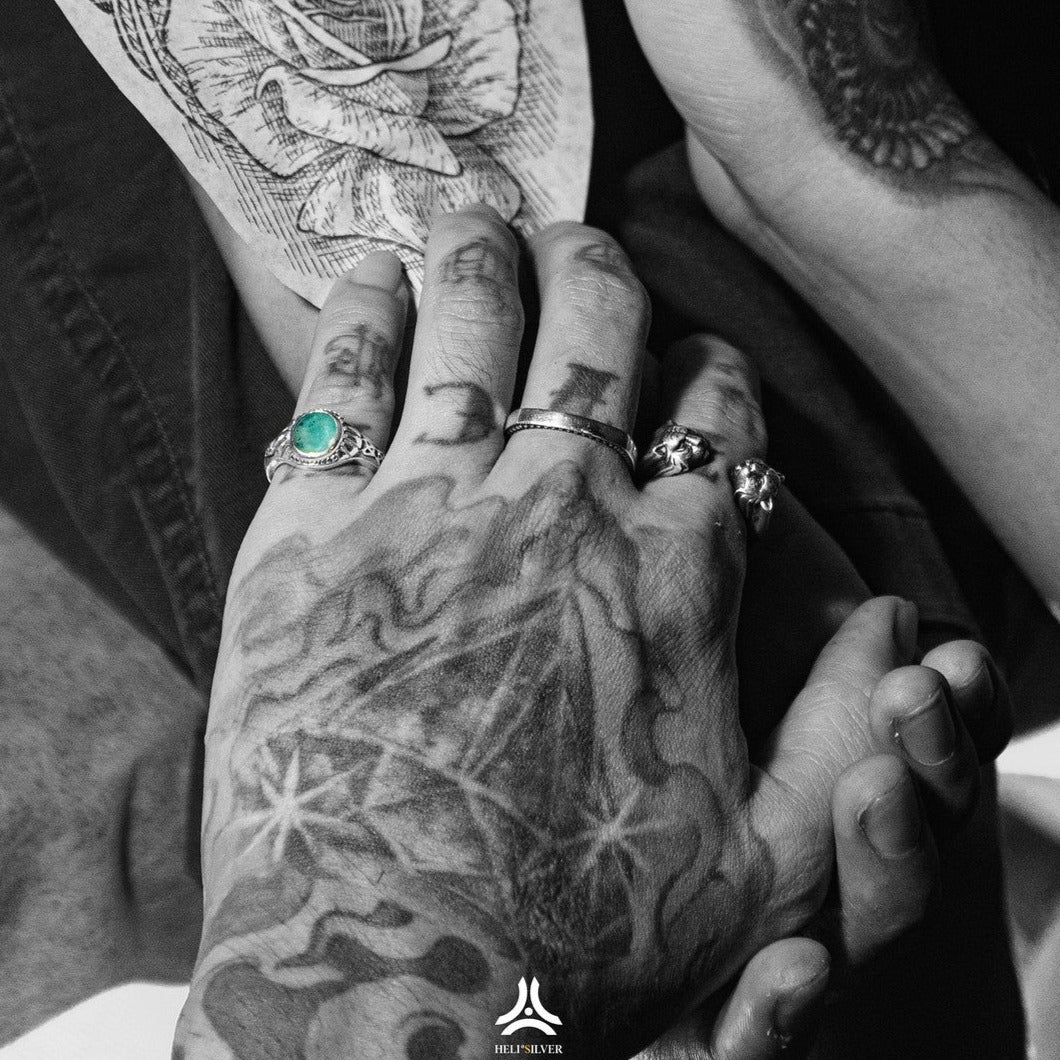 Gothic Amazonite Ring Helios
Get a free Silverware Cleaning Kit when you buy any silver product.
Add the Silverware Cleaning Kit and any silver product to your cart and enter the discount code HELIOSGIFT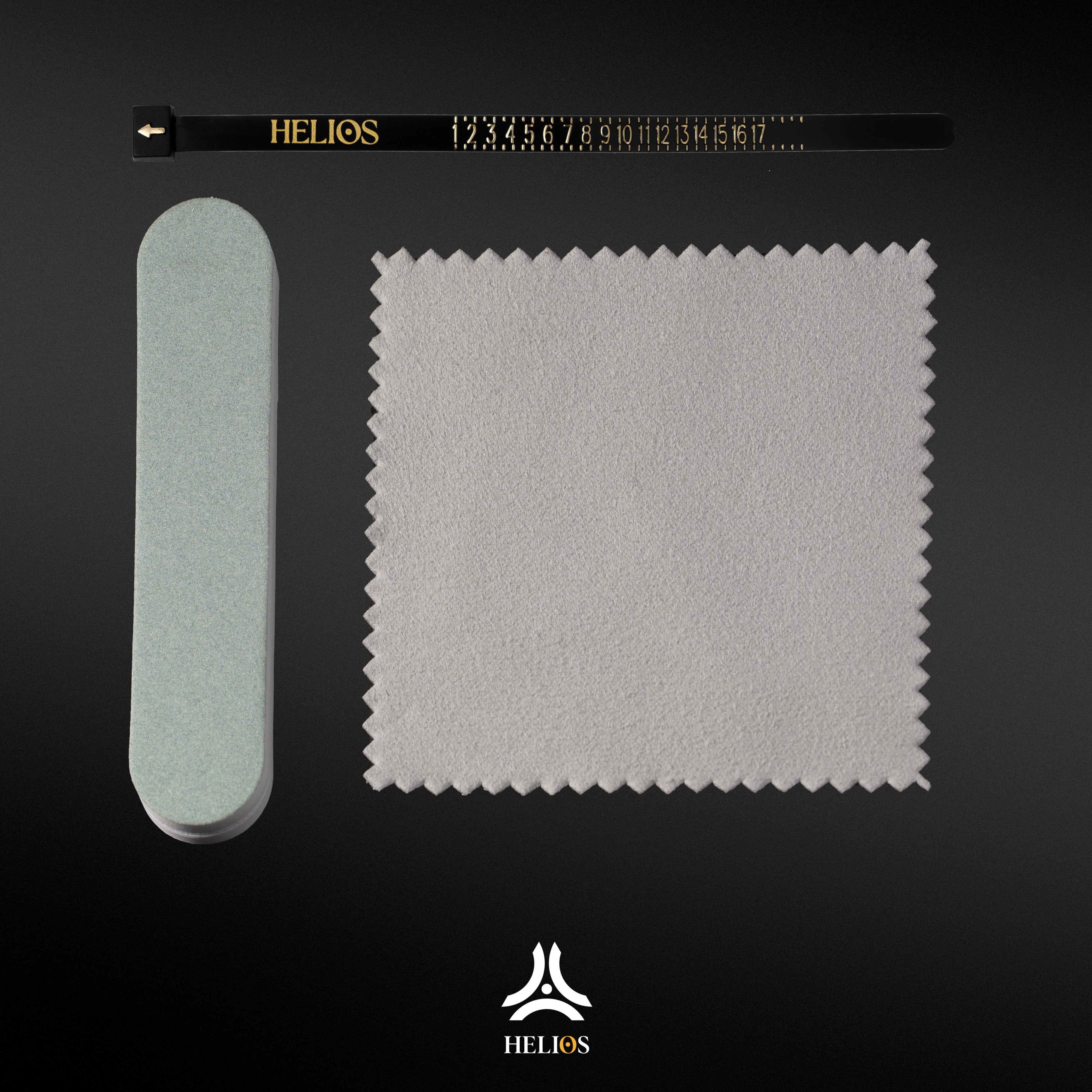 Gothic Amazonite Ring
---
Introducing the Gothic Amazonite Ring from Helios - a natural stone ring designed to help balance emotions, reduce negative energies, and decrease stress in life.
It is part of the Helios Gemstone Ring Collection and is available in a variety of sizes, making it ideal for all ages and genders. Whether you're looking to elevate your everyday look or add a touch of elegance to a special occasion, the Gothic Amazonite Ring from Helios is a perfect choice.
Specific: ring face: 12mm
So, why wait? Treat yourself or a loved one to the calming and balancing energy of the Gothic Amazonite Ring today.
+ Helios Global - a handcrafted jewelry brand manufactured and designed by the most skilled jewelers.
+ All of our jewelry products come with a lifetime warranty.
Note: Custom Printed Packaging Box - Style and Personality - Only at Helios Global
On the lid of packaging box, we will print sincere expressions of gratitude, best wishes, names, quotes, and more, according to your request. We believe that this will make the box a unique item to accompany you through the years or a meaningful gift for your loved ones and friends.
RING SIZING
Cut a thin strip of paper, about 10-12cm long.
Wrap the strip of paper tightly around your desired finger.
Using a pen or pencil, mark the point where the paper overlaps itself.
Lay the strip of paper on a flat surface and use a ruler to measure the distance from the end of the strip to the marking you made, in millimetres. This will give you a measurement of the circumference of your finger.
Using the below chart, convert your measurement into a standard US ring size.
If you are in between two sizes, it is always best to round up rather than down.
  
BRACELET SIZING
All bracelet sizing on our website is listed as a measurement in inches (i.e. Size 8 is 8" long with an inner circumference of 8"). Watch the below video and follow the steps to determine your size.
Wrap a piece of string around your wrist.
Ensure that you have left enough slack that the bracelet can move freely around your wrist.
Pinch the spot where the bracelet overlaps itself between two fingers, and remove the string from your wrist.
Continue to pinch the string in this spot, and lay it on a flat surface. With your other hand, mark this spot on the string using a pen.
In inches, measure from the end of the string to the marking you have made.
Your size is the measurement in inches (i.e. a measurement of 7.5" means you should order a Size 7.5). If you are in between two sizes, it is always best to round up rather than down.
Amazing ring !! The quality and design is great I will definitely be buying more
The stand out ring in my collection. Lots of complements already. Fits great, comfortable and an eye catcher.
Perfect ring to combine other ring from Helios with
Just a perfect combination ring
Love the color, but it seem not so fill in the ring face